HEAD OF DEPARTMENT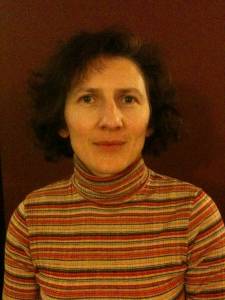 Silvija Habrun
Silvija Habrun was born in Varaždin. She graduated English and Italian language and literature from the Faculty of Humanities and Social Sciences in Zagreb in 1993. Since then she has worked as a teacher of English and Italian at the Varaždin School of Music. Since 2008 she has been Head of the General Education Department.
During her career she has attended several specialization courses (Università per Stranieri, Perugia, Scuola di Lingua e Cultura Italiana per Stranieri, Siena, Scuola Leonardo da Vinci, Florence, Club Italiano Dante Alighieri, Rome). In 2013 she was awarded a Comenius grant for a seminar in the methodology of teaching English at Anglolang, Scarborough, England. In 2018 she attended two seminars on teaching the Holocaust, one held at Yad Vashem's International School for Holocaust Studies in Jerusalem and the other at the Mémorial de la Shoa in Paris, France.
Since 1997 she has been a member of the Croatian Association of Teachers of English (HUPE). In School Year 1999/2000 she served as Chair of the HUPE Varaždin and Čakovec Branch. She often gives talks and workshops at regional professional meetings of teachers of English. In 2015 she was promoted to teacher trainer.
Her students often take part in English and Italian competitions at county level.
Alongside her work as a teacher, she is an active translator and a court interpreter. She is a member of the Association of Court Interpreters and translators.