HEAD OF DEPARTMENT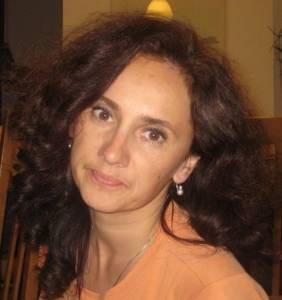 Dorotea Ilčić
Dorotea Ilčić was born in Varaždin. She completed her primary music education as a student of piano and then proceeded as a student of voice at the Varaždin School of Music under Darija Hreljanović. Having completed her secondary music education, she pursues her further studies at the Academy of Music, Zagreb, under Professor Zdenka Žabčić-Hesky. She graduated in 1992 and then continued her postgraduate studies under the same professor, which she completed successfully.
She has taken part in a number of seminars held by renowned music educators and sung in many theatre shows and operas, such as the Marriage of Figaro by W.A. Mozart, Dido and Aeneas by H. Purcell, Christmas Story by R. Matz. She has performed as a soloist at numerous concerts in Croatia and abroad.
Upon graduating from the Academy of Music, she worked as a member of the Zagreb Croatian National Theatre Choir until 2000. Then she started working as a voice teacher at the Varaždin School of Music.
Her job as an educator gives her great pleasure and she is very passionate about it. Her students are very successful at regional, national and international voice competitions where they win first and second prizes as a rule and pursue their further education studies with ease as students of voice at music academies in Zagreb, Split, Pula, Graz and Vienna.