Class teacher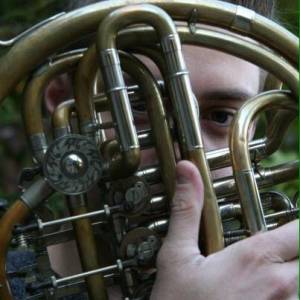 Nikola Zver
Nikola Zver was born in Varaždin. He recived his primary education at Music School in Lepoglava and his secondary music education at Varaždin School of Music under Marijan Pečevski. He started his music studies at the Academy of Music in Ljubljana under Professor Boštjan Lipovšek and finished his education at the Music Academy in Zagreb under Professor Banko Harkay.
At the age of seventeen, he already performed with the Slovenian Philharmonic Orchestra, the RTV Slovenia Orchestra, the Ljubljana Opera and Ballet Orchestra. His latest performances and music collaborations include Zagreb Philharmonics Orchestra, The Croatian National Theatre Opera Orchestra, the orchestra from the Komedija Theatre in Zagreb and the OSHR Orchestra.
He has performed at many national and international competitions where he has won the highest awards as a soloist and chamber musician. He has taken many master classes with renowned musicians such as Radovan Vlatković, Hermann Baumann, Laura Vukobratović, Mato Šantek, Erich Rinner and many others.
He is a member of the Simply Brass Quintet, an ensemble with a rich domestic and foreign career.
Since 2018. he has been employed as a teacher of horn at Varaždin School of Music.