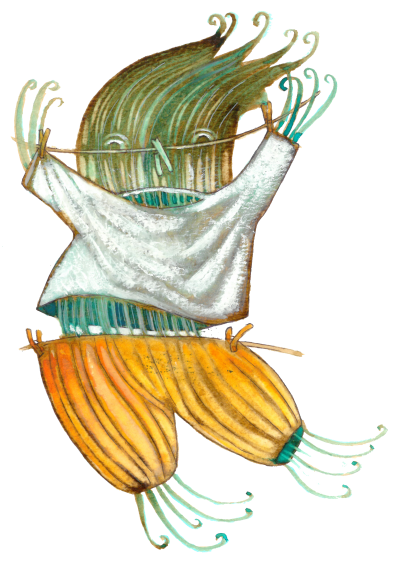 I to mi je
Igra neka!
Bane vjetar
Izdaleka…
Zaobiđe
Iza kuće,
Kroz ogradu
Ššššum provuče,
Na uže sa
Rubljem – skoči,
Na mokroj se
Plahti smoči…
– Pazi, pazi
Ovu hulju!
Ulazi mi
U košulju…
Gle: u hlače
Moje skače…
( To već nisu neke trice)
Naduvava nogavice!
Junačina maše zrakom,
Čini korak
Za korakom…
– Jedan – dva… jedan – dva…
Ja pomislih: – Eto ja…!